CBD Oil
You have presumably landed on this page because you're looking for information about CBD oil or because you're interested in buying it. While a plethora of information about CBD can be found on the internet, we know from personal experience that finding accurate information can be quite difficult. Many websites often overwhelm their readers with a with a veritable deluge of information, thus leaving customers and readers clueless about their next step. We aim to explain the ins and outs of CBD in clear and concise language to make our website accessible to a general audience.
Percentage CBD Flavour Brand Amount
Only quality CBD products
All products in stock
Order before 18:00,
we ship it today!
Ultimate customer service


Need more reasons?
Click here!
CBD is the abbreviation for cannabidiol. This substance is derived from the flowers and leaves of hemp plants. By using selective breeding techniques, CBD Oil is very rich in CBD and contains almost no THC. There are no negative side effects like getting high or getting addicted.
The oil is taken with a pipette by dripping it under your tongue. After 30 seconds, swallow the oil (with a glass of water).
In these 30 seconds, the oil is being absorbed rapidly by your mucous membranes. By using a pipette and drops, It's easy to dose the oil perfectly.
Yes, Because the substance CBD is not psychoactive, CBD oil is 100% legal in all of Europe. Read all about it at (air)travel with CBD.
Getting high from CBD oil is impossible
---
Are you looking for a natural way to bring out the very best in you? Do you want to experience what it feels like to encounter your inner balance? These might even be some of the reasons why you ended up on our website. Hopefully we'll be able to help you out here with CBD oil. A safe yet truly exceptional dietary supplement procured straight from nature itself.
What is CBD?
CBD is the abbreviation for cannabidiol. This is just one of the more than one hundred active substances found in the hemp plant. CBD falls under the cannabinoids, which have a protective function in the hemp plant, among others against ultraviolet light and insects. When cannabinoids are consumed by humans or animals, these substances interact with an extensive network of receptors. These are part of a corporal system called the endocannabinoid system (ECS). This ECS influences some vital bodily functions, including:
our sleep
our mood
our appetite
our immune system
our perception of pain
our motor skills
our sleep pattern
our memory
Thanks to the extraordinary interaction between cannabinoids and this natural system found within the human body, CBD provides a welcome addition to our bodies. Especially at times when our ECS does not function optimally on its own.
CBD is extracted from the hemp plant; a plant that is naturally rich in CBD. Nowadays, these plants are selectively cultivated for both their CBD and their useful fibers [doorlinken naar blog: de veelzijdigheid van hennep], which can be used to produce a wide variety of materials.
Information about CBD oil
What is CBD oil?
CBD oil, also known as cannabidiol oil or hemp oil, is the best-known extract from the cannabis sativa plant. CBD oil is produced out of CBD paste acquired from the hemp plant. CBD, the active cannabinoid in CBD oil, is obtained straight from nature and addresses your inner balance, both spiritually and physically.
CBD oil is not psychotropic [doorlinken Wiki over psychoactief en psychotroop], which means that it will not get you high. The use of CBD is safe, even in extremely high doses. Even in these cases, you will only consume a negligible amount of THC.
There are many different types of CBD oils available, meaning that everyone can find just what they're looking for. Every human body is unique and as a consequence everyone's needs can be different. This holds true for CBD as well.
What purpose does it serve?
We may not always realize it, but our bodies work hard all day, every day to keep themselves as balanced as possible. This balance is what we call 'homeostasis'. Is something bothering you? Or are you just not feeling too great? Then there might be a chance that your ECS is not functioning optimally. This is where CBD oil can offer a welcome addition.
What does it do?
CBD oil's popularity has been on a steady rise for the past few years. That's not surprising at all; CBD oil is undoubtedly a dietary supplement with extraordinary qualities. Unfortunately, the strict regulations in the Netherlands greatly restrict us in providing information about the characteristics and effectiveness of CBD.
What we can still do, thankfully, is explain to you in detail how CBD acts inside our bodies, and what exactly this has to do with spiritual and physical balance. CBD has a very important interaction with our body. This interaction is intimately connected to our body's own 'endocannabinoid system' (ECS).
Endocannabinoids are cannabinoids that are produced by our body itself, 'endo' can be understood to mean 'the body's own'. CBD is a cannabinoid from the fiber hemp plant; a 'phytocannabinoid'. 'Phyto' denotes plant. This means that CBD is a cannabinoid from a plant, specifically the cannabis plant.
It has been shown that the phytocannabinoid CBD makes the same connections, and at the same points (the cannabinoid receptors), as do the cannabinoids produced by our own body. When the ECS is out of balance, phytocannabinoids such as CBD can fulfill an exceptionally important function.
Of course, you don't just have to take our word when it comes to the characteristics of CBD. Researchers and experts of the WHO (World Health Organization) have medically reviewed CBD, and have through multiple studies come to some impressive insights. A number of these are documented here in a critical report.
Curious to read a more extensive explanation about what CBD does exactly? Read our CBD Wiki: what does CBD do?
How to use it?
The best way to use CBD oil is by dripping it directly under the tongue. This is the most efficient way to consume CBD oil. The oil is packaged in bottles fitted with little droppers, and using the dropper you can easily trickle the oil under your tongue. This dripping under the tongue is also known as 'sublingual' administration.
Sublingual delivery of CBD oil has its advantages. Under the tongue we can find mucus membranes, which function to absorb the CBD quickly and efficiently. This way, the CBD is absorbed quickly into the blood stream via the membranes. As a result, the product has a higher bioavailability: the level to which the active substance becomes available at the intended location.
Is it impractical for you to drip the CBD oil under your tongue? Some people first drip the desired amount on the back of their hand or on a tea spoon, and lick it from there. Once in the mouth, the advice is to wait at least 30 seconds before swallowing, so the oil can be properly absorbed by the mucus membranes.
Are you not too enthusiastic about having the CBD oil in your mouth? Aside from oral ingestion, there are countless other options. You could consider CBD capsules, CBD chewing gums, or even CBD patches, for example. Curious to find out which method of administration suits you best? We provide more information on the topic on this Wiki page.
CBD absorption through the skin
If you thought that CBD oil could only be useful internally, you'd be wrong. The popularity and rising demand of CBD products have led to this unique cannabinoid being included in more and more products. This also includes skincare products.
Are you struggling with dry or irritated skin? If so, treatment with a CBD skincare product might just be the solution you've been looking for. Thanks to research and human studies and clinical trials, it has been proven that CBD can counteract proteins that cause inflammatory reactions in the skin. Such an inflammatory reaction in most cases leads to pimples or red, irritated, or damaged skin. Did you know that you can also use regular CBD oil on your skin? In this case the CBD oil has a soothing, anti-inflammatory, or antiproliferative effect, making it useful in the treatment of numerous skin conditions.
Are you not willing to part with that special skincare product you've been using for years? Very understandable. It's completely fine to add some CBD oil or another pure CBD product such as crystals to the skincare product of your choice, and mix them together. This way you can keep enjoying your favorite skincare product, only now with the added unique benefits of CBD.
What is the best oil?
The hemp industry is currently booming, and CBD makes up a large part of this industry. As a result, there are countless types and brands of CBD oil on the market. It's not at all surprising if this has you feeling overwhelmed, or like you can no longer see the forest for the trees. Are you wondering which CBD oil is the best? We will give you a further explanation.
All types of CBD in general have one thing in common: they contain primarily CBD as their active ingredient. But, apart from this similarity, there's also a few differences. The types of CBD oil can differ in:
The number of active ingredients (like CBD)
The carrier of the oil (the base oil with which the extract has been mixed)
The flavor of the CBD oil
The number of active ingredients: full spectrum, broad spectrum and isolate CBD oil
When it comes to CBD products, a distinction is made between 'full spectrum', 'broad spectrum' and 'isolate' CBD oil. To make the right choice for you, it's helpful to understand the differences between these:
Full spectrum CBD oil: this term denotes that the product contains a 'full spectrum' of cannabinoids and terpenes. In the case of a full spectrum product, all cannabinoids and terpenes from the hemp plant are retained, including the psychotropic substance THC. Full spectrum CBD oil is allowed to be sold as a dietary supplement in Europe, provided that the THC content remains minimal (a maximum of 0.05%). The great advantage of full spectrum CBD oil is that these products yield the so-called entourage-effect [Wiki: wat is CBD olie? → entourage-effect].
Broad spectrum CBD oil: in these cases, all the different cannabinoids are present in the product, except for THC, as only the THC has been removed. Terpenes, however, are still present in a broad spectrum CBD oil.
Isolate CBD oil: CBD isolate is the purest available form of CBD. During the production of these products, special techniques are used to enable the isolation of a specific substance or molecule from a plant or extract. A CBD isolate thus only contains CBD, and no other cannabinoids or terpenes whatsoever. The CBD crystals are a perfect example of an isolate CBD product.
Summarized: the difference between isolate, full spectrum and broad spectrum CBD oil
| | | |
| --- | --- | --- |
| Isolate CBD oil | Full Spectrum CBD oil | Broad spectrum CBD oil |
| CBD is gained through a heating process | Usually produced through CO2 extraction | Usually produced through CO2 extraction |
| Does not contain any cannabinoids other than CBD | Contains other cannabinoids as well, such as CBG, CBN, CBDa and (maximum 0.2%) THC. | Contains other cannabinoids as well, such as CBG, CBN and CBDa. Does NOT contain THC. |
The different carriers
A CBD oil is made up out of a CBD paste, which is diluted with a carrying oil. Our products are carried by a few different carrying oils, which are:
Hemp seed oil: this is produced from the seeds of the hemp plant. Hemp seeds contain many beneficial nutrients, such as proteins, healthy fats and different vitamins, minerals and linoleic acid.
Grape seed oil: this oil is gained from cold pressed grape seeds. Grape seed oil has steadily won in popularity over the past few years, and it's clear to see why. Grape seed oil has many advantages. It's supposed to strengthen the skin, lessen dark circles under the eyes, and it's even said to help optimize one's memory and concentration span.
MCT oil: this is the part of coconut oil that remains liquid at room temperature. MCT oil is renowned as an extremely fast supplier of energy that is not stored as fat. It's easy to understand why this oil is so popular among athletes.
The different flavors of CBD oil
The basis for most of the types of CBD oil is the extract that is gained from the flowers of the industrial hemp plant. These hemp extracts are extremely concentrated, and are then mixed with hemp, olive or coconut oil to attain the desired percentage. The less an extract is purified, the stronger the taste of the final product. The flavor of such 'raw' CBD oil is often described as being a bit grassy and bitter. This flavor is primarily determined by the amount of chlorophyll (the pigment that gives plants their green color) that is extracted with the CBD, and the terpenes (aromatic and flavoring agents) present. In addition, the type of carrying oil with which the CBD extract is diluted is decisive in determining the flavor as well. Coconut oil (MCT oil), for example, typically has a smoother flavor as compared to olive oil.
We carry different types of CBD oils in our assortment, including CBD oils with pleasant added flavors. Renova, among others, offers a CBD oil with a fresh, minty flavor.  Other CBD oils have more of a bitter taste, and can differ a bit when it comes to the intensity of the flavor.
Which oil should I buy?
It's difficult to say which CBD oil would be best suited for you personally, as this is fully dependent on your individual preferences. How potent would you want the oil to be, for example? And which flavor would you prefer? Would you want the oil to include other beneficial substances as well, or just CBD?
Apart from these personal preferences, the safety of the product obviously also plays a large role in making the perfect choice. You want to be completely sure that the product you buy has been medically reviewed and conforms to all the government regulations regarding CBD products.
To feel assured that you're making the best choice for you, it can be smart to gather some additional advice. You can do this by using our advisory tool, or, of course, by getting the advice of one of our experts.
Is it possible to make yourself?
Making CBD is a specialization in and of itself. To produce CBD oil, the CBD first needs to be obtained from the hemp plant. This is a process we call 'extracting'. There are multiple methods through which this can be done [doorlinken naar vraag: hoe haal je CBD uit de hennepplant?]. There's at least one thing that all these different methods have in common: it's a complicated process not free from risk. As such, making your own CBD oil is not something we would recommend. Are you nonetheless curious to know what the process looks like from hemp seed to CBD oil [wiki – van hennepzaadje tot cbd olie]? Just take a look at our CBD Wiki!
How quickly is CBD absorbed by the body?
Depending on the chosen delivery method, the active substances in CBD will be absorbed by the body in approximately 15 to 60 minutes. The CBD remains present in the body for 4 to 6 hours. It is thus recommendable to take CBD oil multiple times a day, so you can profit from the unique benefits of CBD all day long.
Are you curious about other methods to take CBD? Have a look at our CBD Wiki: which administration method is best suited for me?
How much CBD should I take?
Dosing CBD oil can seem quite confusing and even complicated at first. Where other dietary supplements usually have a pretty straightforward recommended amount, this isn't necessarily the case with CBD.
Unless a doctor gives you a different specific recommendation, you can feel free to start with an average dosage, which is anywhere between 20mg and 30mg a day. You can try dividing this dose over 1-3 moments a day. Should you find that you do not reach the intended effects, feel free to up the amount incrementally with steps of 5mg per week, until you do reach the desired results.
In scientific studies on CBD, they often use dosages starting at 20mg and going up to a maximum of 1500mg a day. The World Health Organization reports that dosages in clinical research studies generally differ between 100 and 800 milligram per day.
Everyone's perfect dose is different, so make sure to pay attention to what your body tells you and increase or decrease the amount accordingly.
Is it legal?
The Netherlands was the first to take a big step towards decriminalizing cannabis in 1972 with its 'gedoogbeleid': a tolerance-based policy. Since the implementation of this policy, one could no longer be prosecuted when it came to cannabis, as long as the regulations were respected. Sounds great, right? Unfortunately, it isn't as simple as it sounds.
Although coffeeshops are allowed to sell cannabis due to this policy, they're not allowed to cultivate it themselves. Only private cultivation at home is allowed, with a maximum of just five plants. How coffeeshops will actually get their cannabis has been a legal grey area ever since. The same is essentially true for CBD as well: the products can be sold legally, but cannot officially be produced here. In our CBD Wiki [doorlinken naar vraag: is CBD olie legaal?] we explain how this works in more detail.
Where can I buy the best CBD?
The answer to this question should be obvious: from us, of course! We're sure that anyone should be able to find their perfect product within our extensive selection of CBD oils.
And that's exactly our goal: really helping people! We believe it to be extremely important to listen to your needs as a customer, and provide advice when needed. We understand like no other that each body is different; and that's exactly why excellent personal support and service is our priority at CBDolie.nl.
We understand that you don't just buy the first CBD oil you see; you want to be 100% sure whether a product suits you, and whether the product will actually perform as promised. Thus, the quality of each and every bottle has to be optimal. At CBDolie.nl, we strive to uphold four 'golden rules'. That's how we can guarantee you an exceptional CBD product:
We collaborate with the Cannabis Adviesbureau Nederland (Cannabis Advisory Bureau the Netherlands)
The CAN devotes itself to protect expertise and competence when it comes to CBD products. They endeavor to ensure that all CBD products on the market adhere to strict quality guarantees when it comes to quality, safety, and all involved communication. The CAN is working hard on the launch of a CBD quality certification, which would serve to safeguard CBD buyers from untrustworthy sellers and bad CBD products in the future.
Transparency in the information about our products
Transparency in the information we provide you about our products is absolutely essential to us. It's not for nothing that we have chosen to make this one of our most important key values. Quality reports are available for every single one of our products, in which you can read exactly how many active ingredients can be found in a product. This way, you'll always know precisely what is or isn't present inside your CBD product. Want to know more about how exactly to read a quality report? You can read more on the topic here!
We're in close contact with our suppliers
Our assortment is made up of CBD products from a variety of brands. We're in close contacts with the suppliers of these brands, which allows us to always keep the lines of communication open. A big advantage of this is that it enables us to discuss the input and wants from our customers with our suppliers. We have already seen that this occasionally leads to new products being launched on the market which are highly sought after. Just as an example of previous products, the CBD massage oil and CBG+CBD oil have actually been developed thanks to our customers' input!
Personal advice is key
We understand like no other than all human bodies are unique, and it thus stands to reason that we consider personal advice to be very important. We will always make sure to give you all the time and attention needed to find you the best suited product. We're happy to think along with you, and will try everything we can to support you as well as possible in your lifestyle with our CBD products.
What are the differences between hemp and cannabis?
It is highly important to make a proper distinction between hemp and cannabis. Many people mistakenly believe them to be the same plant, but this could not be further from the truth. While both plants share a common ancestor and could be thought of as cousins, cannabis – or marijuana – is derived from the cannabis Sativa plant that is grown for its buds and resinous glands called trichomes. These trichomes contain a great deal of THC, or tetrahydrocannabinol, a chemical compound famed for its psychotropic and psychoactive properties.
Hemp, on the other hand, is often grown for industrial applications and only contains trace amounts of THC. Because hemp usually contains less than 0.05% of THC, it is legal to sell, buy, distribute, and consume.
The differences between CBD oil and cannabis oil
You may have heard about CBD oil, cannabis oil, THC oil, marijuana oil, hemp oil, and Rick Simpson oil. Perhaps you've even asked yourself if these are all the same things. The answer to that question is a resounding "no". CBD oil only contains minor traces of THC (usually less than 0.2%) while cannabis or THC oil often contains anywhere between 1 and 8% of THC. That's why THC oil is a controlled substance, while CBD is completely legal.
Is it legal to order CBD oil?
In most European countries, including the United Kingdom, CBD is 100% legal. While people are not permitted to have drugs controlled by the Dutch Opium Act, CBD is not a controlled substance and may, therefore, be freely traded and used.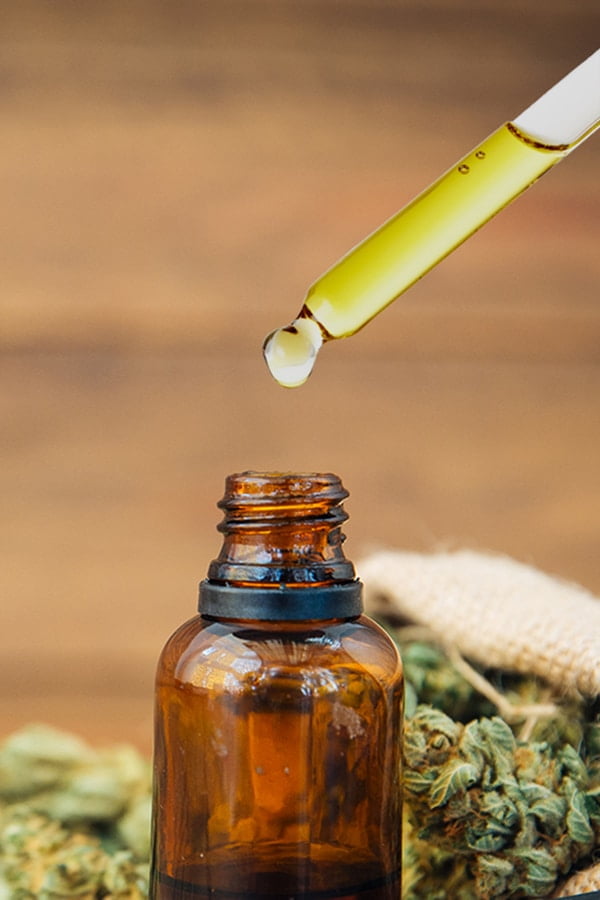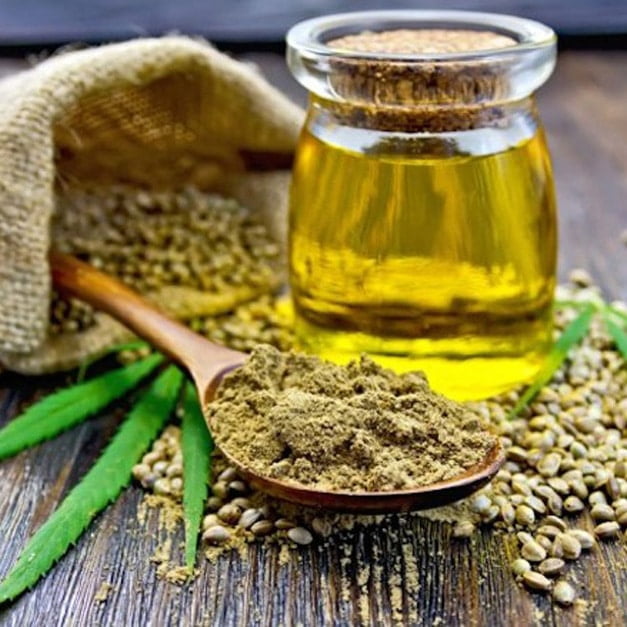 So, what exactly is CBD oil?
Now that we are aware of the differences between cannabis and hemp, we can start talking about CBD and its many benefits. CBD stands for cannabidiol and is one of the 104 chemical compounds found in the cannabis plant. THC is another cannabinoid found in this plant, and it's this chemical compound that is responsible for the high effect cannabis is famous for. CBD and THC have been described as "sister molecules".
Usually, CBD oil is extracted from the hemp plant because it contains plenty of CBD and only a negligible percentage of THC. Growing hemp plants is completely legal, which is excellent news, as the CBD it contains has substantial uses and benefits.
When buying CBD products from a reliable and trustworthy source, you can rest assured that, unlike supplements containing THC, these products will never produce a high. High-quality CBD oil, such as the ones we carry in our online store, contains only pure CBD and a number of other non-psychotropic cannabinoids. Their THC is always negligible (under 0.05%) and literally cannot produce a so-called "high".
Different people use CBD oil for different purposes. This is hardly surprising, as CBD has attracted a lot of attention in recent years. Moreover, a lot of research has been done on the medicinal use of this chemical compound. Unfortunately, while we would love to do so, we cannot share experiences of our customers without breaking the law. We are, however, permitted to provide information about CBD and to inform you about its variety of purposes and applications.
CBD is rather unique and is notably different from other cannabinoids. Several studies have indicated that CBD has very little effect on the two significant receptors in the nervous system. What it does do, however, is strengthening the effects of both endogenous and indigenous cannabinoids. Thus, CBD supports the body's endocannabinoid system and enables it to absorb cannabinoids better.
How to use CBD oil
CBD oils can be taken in various forms, including tinctures, oils, pastes, and capsules – or even by taking chewing gums or applying body butter. CBD tinctures are usually dripped under the tongue, after which it is absorbed by the body within (approximately) half an hour. People who dislike the natural (and somewhat strong) flavour of CBD oils and CBD pastes often mask it by mixing these products into their food or beverages. Those who are often on the go and travel frequently may prefer taking capsules, as they are both discreet and easily portable.
The endocannabinoid system
CBD, or cannabidiol, is one of 104 chemical compounds known as cannabinoids that can be found in the cannabis plant. While THC – which is another chemical compound produced by the cannabis plant – and CBD share a number of important characteristics, there is a marked difference between the two. While CBD is completely non-psychoactive, THC can produce an effect that is commonly referred to as a "high". Unlike THC, which is psychotropic, CBD is a cannabinoid that doesn't make people "high." On the contrary: CBD on its own has entirely different effects that we will explain below.
In the 1990s, shortly after the first cannabinoid was isolated, scientists discovered that the human body produces similar compounds on its own. These endogenous cannabinoids, or endocannabinoids, were found to regulate several important bodily functions. Because the endocannabinoid system regulates numerous physiological processes, the importance of these compounds should not be underrated.
Research has shown that the endocannabinoid system plays an incredibly important role in the human body as it regulates, among other things, the following bodily functions:
Mood
Pain perception
Immune system
Memory
Sleep pattern
Appetite
Motor skills
The cannabinoids that are produced by the body interact with so-called receptors. In layman's terms, this means that they help the body communicate with itself.
Cannabinoids are therefore indispensable for the proper functioning of the body. Research has shown that because hemp oil contains CBD – a known cannabinoid – it can affect the user's endocannabinoid system by interacting with specific receptors and help them function optimally.
Different types of CBD oil
Many people mistakenly think that all types of CBD oil are the same. There are however many different types of CBD oil: their respective differences mainly reside in concentration, chemical composition, and in how they were produced.
Manufacturing process
To make a CBD product, the CBD must first be extracted from the hemp plant. There are many ways of extracting CBD from cannabis or hemp: each extraction method has its advantages and disadvantages.
Supercritical CO2 extraction
Supercritical CO2 extraction, a process that uses safe pressurized carbon, is a relatively new way of obtaining extracts. CO2 extraction is currently one of the cleanest and safest methods for extracting CBD. It has a number of significant advantages, including:
The preservation of sensitive and delicate components
The possibility of recollection and reuse
Its use of non-toxic solvents
No need for additional purification
Extraction with oil
In this extraction method, the CBD is 'loosened' from the cannabis. One major advantage of this method is that it is relatively cheap. One study that set out to determine which method of CBD extraction is the safest found that the oil extraction method poses the least risk. A disadvantage of this method is that the final product is less concentrated and therefore less potent, meaning that users will have to consume more of this product to reach the desired result.
Liquid solvents
This extraction method is also referred to as 'ethanol extraction'. In this method, plant materials are put into a container. The liquid solvent is then run through this material and evaporated away from this mixture in order to produce an extract. During this process, the CBDA is converted into CBD (this process is also known as decarboxylation). While this extraction method is relatively easy and efficient, it does pose risks, as even the slightest spark could cause an explosion.
Would you like to try a CBD oil that has been extracted using the CO2 method? If so, we recommend purchasing the "RAW" variety, which retains a number of useful and beneficial cannabinoids providing unique therapeutic benefits. The "RAW" variety not only contains CBD, but also other cannabinoids such as CBG, CBC, CBN, and CBDA.
A variety of strengths and concentrations
There are many CBD products available in different concentrations. After the process of extraction, a thick CBD paste remains. In most cases, this paste is blended with either olive or hemp seed oil. The lower the strength of the final product, the more the CBD paste has been diluted with one of these oils.
In most cases, CBD oil contains hemp seed oil as a solvent. Hemp seed oil is a natural, organic product derived from cold-pressed hemp seeds. Hemp seed oil contains many essential and important nutrients, such as minerals, vitamins B and E and protein.
CBD oil RAW
The CBD is extracted by means of CO2
CBD Oil "RAW" contains a number of other essential cannabinoids, including CBDA, CBC, CBN, CBV, and MEB
Has a wide range of different applications and uses
Uses the entire plant and is therefore cheaper
Contains less pure CBD compared to the "PURE"
Variety
Has a somewhat bitter and pungent flavour
CBD oil PURE
Has a mild, somewhat nutty taste
The CBD is obtained by means of using the heat extraction method
Is less suitable for people with insomnia and other sleep issues
Is more expensive than the "RAW" variety due to the fact that it's only made from the tips of the hemp plant
Only contains pure CBD with no other cannabinoids present
Buy CBD oil of high quality
If the information on this page has piqued your interest, please feel free to get in touch with us, so we can help you find the product that's right for you. You can purchase all kinds of products containing this wonderful compound from our online store, which carries oils, tinctures, skincare products, chewing gums, e-liquids, and many more exciting products.
All our products are produced by reliable manufacturers and extensively tested by independent, third-party laboratories. The results of these tests are all freely available, allowing customers to shop with confidence and peace of mind,
In addition, we encourage people to visit our website, which contains a lot of information about CBD and its many therapeutic benefits. We strive to offer only the best customer experience.
Which strength?
CBD oils are available in a variety of concentrations – i.e. the amount of CBD in a given volume of liquid – ranging from 2.5% to 18%. A 10-milliliter bottle with a CBD concentration of 2.5% – a strength we recommend for children and pets – thus contains 250 mg of cannabidiol. The average CBD concentration in most products is 5%. If you require a stronger concentration, we can offer you products with a CBD content of 10% or even higher, such as Endoca's CBD paste, which contains no less than 30% CBD.
Determining the right dosage
If you are new to CBD, or cannabidiol, you might have all sorts of questions and may find the topic of dosage a bit confusing. It's important to know is that there is no universal dosage and to realize that every person and every situation is different. . Several factors, like the concentration of the oil, your age, your weight, and your level of tolerance may influence how CBD will affect you. Because we understand that the effects vary for each individual, you can't filter our products based on such attributes as age and weight.
Figuring out the right dose also depends on the product you're using, as our different CBD products come in a variety of strengths and concentrations. Tinctures that have a lower amount of CBD per dose, for example, will have a different effect than a paste with a much higher concentration of CBD.
It is also worth noting that the same CBD products can sometimes differ per batch and harvest. Like a fine wine, each batch of hemp is different, meaning that small differences in the same product can sometimes occur. These differences are usually negligible and only affect the final product's taste, colour, and substance, but never the amount of CBD and other active ingredients.
Start low and go slow
It is important to take a close look at the amount of CBD that a product contains. If you want to give CBD a serious shot and have the cash for it, we recommend starting with a relatively high percentage (e.g. 10%). Certain medications, including several sleeping aids, have been shown to be habit-forming, meaning that a person cannot sleep without the drug It is therefore significant to note that CBD is not habit-forming.
Please note that it is possible to gradually increase your CBD dosage. Keep in mind, however, that CBD has to build up in your system, which may take up to 14 days. Please allow at least 2-3 weeks to measure any effects.
CBD dosage guidelines for children
There is no harm in taking CBD, and it's been found to be completely safe for children. Please note, however, that children require a lower dosage than adults. If you're considering purchasing a CBD product for your child, we recommend choosing a product with a relatively low concentration of CBD (2.5 or 5%). As with adults, it is important to start with a relatively low dose and, if needed, to increase it gradually. For children, start with one drop twice a day. CBD has to build up in their system, which may take up to 14 days, so make sure to keep an eye on them and ask them if they're noticing any changes yet.
In conclusion
 There is no universal dosage.
 The ideal dose depends on a variety of factors.
 It is best to start with a "start low and go slow".
 CBD has to build up in your system, especially if it's the first time your body has ever received it. This may take up to 14 days.
 CBD is not habit-forming
 Children should only take CBD products with a relatively low concentration of CBD (2.5 or 5%).
CBD is not habit-forming or addictive
Certain medications, including several sleeping aids, have been shown to be habit-forming, meaning that a person cannot sleep without them. It is therefore important to note that CBD is not habit-forming.
How do I choose the right CBD product?
You might find it difficult to choose a CBD product, which is understandable given the plethora of CBD products, brands, and concentrations out there. For those who are new to CBD or want to give CBD products to their children or animals, figuring out the best method can be quite challenging. We have therefore made a handy and useful interactive questionnaire available, making it is easy to find the right CBD product for your needs.