CBD
Flavour
Brand
Concentration
Percentage CBD
Effect
Amount
There are hardcaps and softgel capsules with a certain amount of CBD oil inside. The content of a capsule consists of a hemp extract, a carrier oil and possibly an addition such as turmeric or melatonin. The carrier oils may differ. The intake differs from CBD oil because capsules are taken with water.
How do I use CBD capsules?
You can easily take the capsules with a glass of water.
The major benefit of capsules is that the CBD oil gets released in the stomach. For those who do not like the bitter flavour of regular CBD oil, the capsules are a good outcome!
You can take these capsules with you wherever you go. These products are very popular with people who travel a lot or are always on the go. The secondary advantage is that you take the same and the right amount of oil every time.
Are CBD capsules legal in the UK / Europe?
Yes, because the substance CBD is not psycho-active, CBD capsules are 100% legal in almost all of Europe.
CBD Capsules
Showing 1–12 of 16 results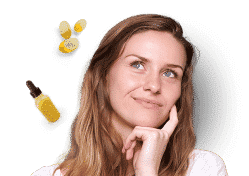 Do you want help choosing the best product for your situation?
Just answer these few questions.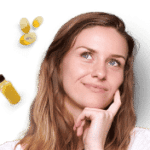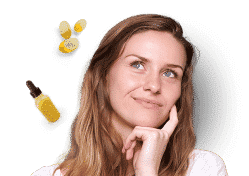 Do you want help choosing the best product for your situation?
Just answer these few questions.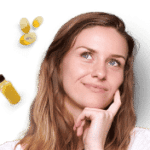 What is better, CBD Oil or capsules?
If you want to experience quick results, CBD oil is better than CBD capsules. This is because of CBD oil's administration method – you can take CBD oil sublingually while CBD capsules are taken orally. Studies and clinical data show that sublingual use of CBD oils offers much faster absorption rates than CBD capsules offer. It also yields greater bioavailability, which means with CBD oil, your body utilizes more of the product than from oral CBD.
CBD capsules have advantages of their own, such as being convenient and flavorless consumption, premeasured doses, and easy transportation of the product without worrying about CBD oil spilling into your bag.
You can take CBD capsules by putting them on your tongue and taking a sip of water as you do with any other pill. If you are new to CBD products, start with the lowest dosage and increase the intake as needed. CBD tablets come in premeasured CBD doses, so choose a CBD product with 10-20 mg per serving when getting started.
Once you understand how CBD capsules and other forms of CBD supplements affect your body, you can increase the amount slowly.
This very-low-dose approach derives from medicine and has the advantage of allowing patients to find the best dose for them by slowly increasing the dosage and works well for CBD products too.
CBD oil capsules are CBD enclosed in an outer shell – hard or soft. They are easy to swallow and provide a tasteless consumption method of CBD. CBD capsules work by indirectly affecting the human endocannabinoid system (ECS). They contain premeasured doses of cannabidiol (CBD) in varying doses.
This hemp-derived compound is known for its non-psychoactive properties and the ability to interact with endocannabinoid receptors in the human body. Depending on the CBD extract type, CBD pills also feature trace THC amounts and other cannabinoids found in the cannabis Sativa plant, when full-spectrum, along with cannabis terpenes. Broad-spectrum CBD capsules don't contain THC but feature terpenes and other cannabinoids in hemp. CBD isolate capsules feature only pure cannabidiol.
What are these capsules used for?
According to the EU CBD consumer report, the majority of consumers, 40%, consume
CBD supplements for pain management, followed by:
Although 60% of consumers stated CBD products had the intended effect, CBD softgel capsules are not a medication but rather a supplement. The only FDA-approved prescription CBD is Epidiolex – to treat seizures associated with Lennox-Gastaut syndrome, Dravet syndrome, or tuberous sclerosis complex in patients one year and older.
The effectiveness of cannabidiol supplements significantly depends on various factors such as body chemistry, administration method, product type, and health conditions.
How long does it take for the capsules to work?
CBD capsules and other forms of orally administered CBD products have slower absorption and take about 1-2 hours to provide effects, according to the Arthritis Foundation. When you take CBD oil orally via CBD pills, CBD takes longer to kick in as it will first need to go through the digestive system and from there to your bloodstream. The exact time CBD will need to affect your body will also depend on your metabolism and body chemistry; therefore, some consumers might experience effects sooner than others.
You can take CBD oil capsules at different times throughout the day, depending on what you aim to experience from CBD oil. If you desire to boost your energy, it's better to take it in the morning, but when taking CBD for sleep, it's best to take it about an hour before your bedtime. Still, the ideal time to take CBD capsules is when it best fits in your routine because taking CBD oil is a daily habit you'll need to develop to see its effects. CBD takes time to build up in your system, so regular use is the key to reaching optimal results.
To learn how many CBD capsules you should take per day, divide your daily CBD dosage by the potency of your CBD capsules. For instance, if your daily dose is 30mg and you take Renova CBD capsules of 2,5% – 10 mg per serving, then you will have to take three capsules to reach your daily CBD dosage. Dosing CBD can get tricky, and there's no definite answer to exactly how much CBD each consumer should consume.
The daily dosage significantly varies amongst consumers, and to determine yours, start with low doses and slowly increase the amount of CBD you consume. Always make sure you use a brand that is known to have good labeling accuracy so your intake of the active ingredients is where they should be.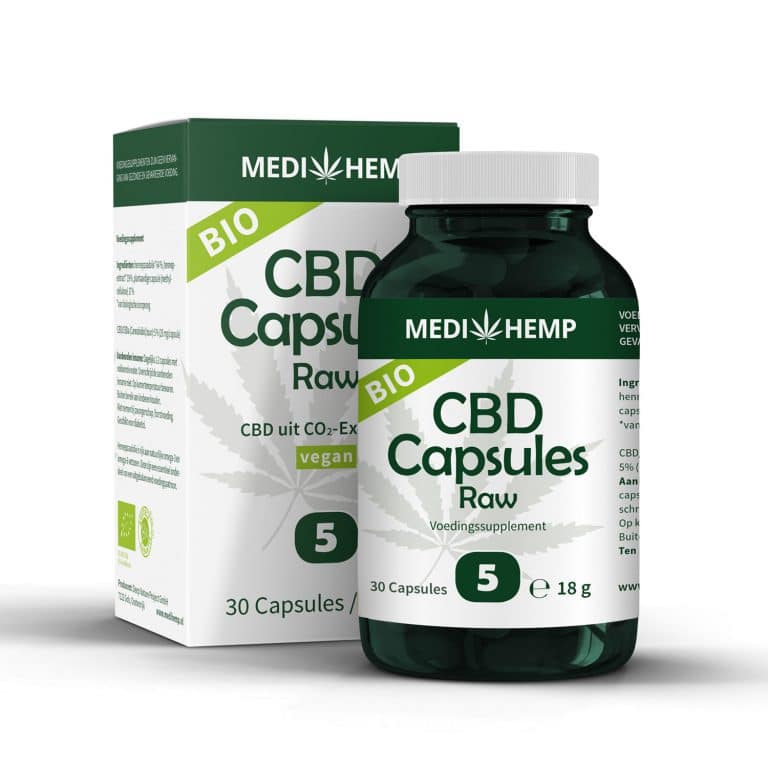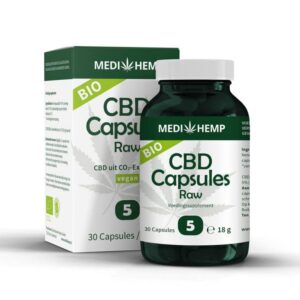 Most brands produce capsules that are 100% vegan. Not only does this make the capsules suitable for a much wider audience, but vegan capsules also tend to dissolve faster, allowing the CBD to be absorbed into the body even more rapidly.
This depends on the variety of capsule you decide to purchase. In most cases, one capsule contains 10 drops of CBD oil of the indicated concentration (a 5% capsule, for example, normally contains 10 drops of 5% CBD oil).
Although there are vegan options, not all CBD softgel capsules are vegan due to commonly having a gelatin capsule shell. For instance, Renova capsules use bovine gelatin shells and aren't vegan, but Medihemp CBD capsules use plant-based alternative ingredients in their shell; thus, they are suitable for vegan consumers.
How much CBD do you lose by taking capsules?
When you take CBD orally through capsules, you lose about 80% of CBD that doesn't make it to your bloodstream. Scientific research and animal studies show that the oral bioavailability of CBD ranges between 13-19%  as it undergoes extensive first-pass metabolism in the digestive tract. However, nano emulsifying technology making CBD in capsules water-soluble has demonstrated greater bioavailability, about 31–34% higher than in traditional CBD. For instance, our Renova CBD tablets use nanotechnology to enhance the bioavailability of CBD; thus, you lose less and absorb more.
Are they safe for seniors?
According to World Health Organization (WHO) Cannabidiol (CBD) Critical Review Report, to date, there is no evidence of recreational use of CBD or any public health-related problems associated with the use of pure CBD. The report states that CBD is generally well tolerated with a good safety profile; thus, it should be safe for seniors too.
The 2018 Farm bill made the hemp plant and its derivatives, including CBD, legal in the U.S. Therefore, CBD is no longer a controlled substance, and hemp-derived CBD capsules with no more than .3% THC are federally legal in all 50 states. CBD with up to .2% THC is legal in most European countries per European Law, with a few exceptions. CBD derives from the industrial hemp plant – a non-psychoactive cannabis plant, but small amounts of CBD also exist in the marijuana plant.
Marijuana-derived CBD with high THC content is only allowed in countries where recreational marijuana use is permitted per law. Not all CBD capsules and CBD oil supplements contain THC and broad-spectrum CBD capsules, unlike full-spectrum (whole-plant extract) CBD oil, undergo an additional step to remove even trace amounts of THC from CBD content and make them completely THC free.
CBD is not an addictive substance, and it doesn't cause dependence. According to the U.S. National Institute on Drug Abuse, it might even help reduce the risk of alcohol and drug relapse. The study in 2020 indicates CBD doesn't cause withdrawal symptoms after abrupt discontinuation of short-term treatment with CBD.
Where to buy CBD capsules?
CBD capsules are widely available at supplements stores, local dispensaries, and even supermarkets. Still, most commonly, people shop for CBD online – according to statistics, 66% of U.S. CBD sales are online. Although CBD is now widely available, not all provide high-quality CBD, and many CBD products sold online or at stores are mislabeled. Regardless of where you shop for CBD products, always ensure to check third-party lab test results confirming CBD product label, the ingredients in the bottle and other cannabinoids, and the quality of CBD oil.