How would you use $1,000 to better the world?
Here at CBD Sense, we have a mission that we strongly believe in: to improve people's health and their quality of life. We believe in focusing on people's physical, mental, and emotional well being, supporting their innate right to self-determination, and in supporting their individual needs to achieve optimal wellness.
More and more people are starting to understand the benefits of adopting a holistic approach towards healthcare, and we wish to provide them with the very best guidance and CBD products. Many of our customers have told us our products have been truly trans formative, and that is exactly why we are as keen on promoting the use of CBD as we are.
It's also why we are launching our exciting new scholarship initiative: it's our way of giving back to the community and spreading our enthusiasm.
About the scholarship:
To put it plainly: we're offering $1,000, no strings attached: all we ask is that you write a personal essay. If this seems daunting – and really, it shouldn't! – we've listed a few tips below. We will also feature your story on various social media platforms to help you get your message across and inspire others.
Writing your essay
We like to keep things simple and straightforward. All you have to do is write a 500 – 1500 word essay. It's as simple as that.
Everyone has a unique story to tell and a message to share with the world: that includes you, and we'd very much like to hear about your vision of the world, your experiences with CBD oil, and your plans for the future. Feel free to be funny and creative, to tell us what motivates and drives you, and to share what you think you could achieve with this scholarship.
Please remember that writing is, essentially, a process of discovery: more often than not, writers discover what they want to say, and how they want to say it, as they are writing. Essentially, we just want to get to know you as a person, so just pick up that pen and piece of paper and start writing!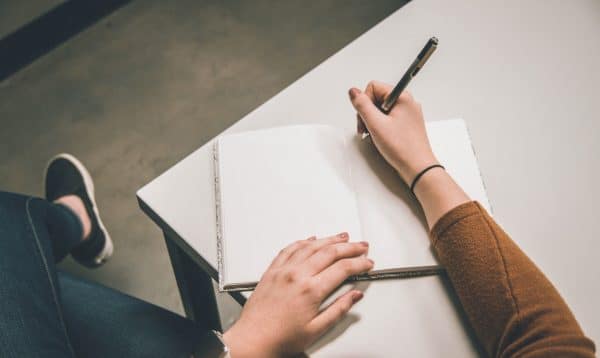 Submitting your application
Once you have finished your essay, please send it to us by e-mail at [email protected] before February 1st 2019. Please make sure to refer to the scholarship in the subject line. For your application to be considered, we will need the following details, which will be handled confidentially in compliance with the GDPR:
Your full name
Your email address
Your phone number
If applicable, the name of your institution, college, or university
Eligibility
We are looking for kindred spirits who are eager to better the world and who care about health and wellbeing. No matter what walk of life you're from, we are looking forward to seeing your application: whether you're a CBD enthusiast, health practitioner, student, or
simply have a brilliant idea, we'd love to hear from you.
For your application to be considered, you must:
Be at least 18 years of age or have explicit written consent from a parent or legal guardian
Submit a personal essay prior to 2-1-2019
Submit your application in full and adhere to the guidelines as described above.
Terms and conditions
By submitting your application for the CBDSense Scholarship, you agree to be bound by the following Terms of Use and all terms and conditions contained and/or referenced herein.
CBDSense reserves the right to publish your entries on our website(s), social media accounts, and/or across other print or web platforms.
No charges will be incurred by any of the applicants: the application process does not involve any fees. Just tell us about your commitment to bettering the world!
CBDSense reserves the right to not consider incomplete submissions or submissions that do not adhere to the guidelines as described on this page
All applications must be written in English according to the guidelines indicated on this page
CBDSense will process personal data in accordance with the GDPR: please consult our privacy policy for more information.