Sale - 15% off
Medihemp Organic Hemp Seed Oil Plus CBD (100ml) – BBE DATE 26-10-2022

Earn

172

loyalty points buying this product.

1285

Order in bulk, pay less!

Total discount:

If you want to order more than 6 items, please enter the desired amount in this field and press "Add to cart".

Order before 18:00 and we will ship your order today!
Flavour: Nutty
Brand: Medihemp
Amount: 100ml
Percentage CBD: 0,2%
CBD: 240mg CBD
Open quality report
---
BEST BEFORE DATE 26-10-2022

PRODUCT IS NO LONGER PRODUCED AND WILL GO OUT OF STOCK
Supplements that recently passed "a best before date" are
still good to consume and not a health hazard.
Medihemp – The only biologically certified CBD company
The Medihemp Hemp Seed Oil with CBD is an indispensable addition to any lifestyle. It is rich in CBD, essential minerals, healthy fatty acids, and vitamins. The hemp seed oil has a delicious nutty flavor. The excellent taste makes it a truly delicious addition to any salad, smoothie or sandwich. Moreover, it can even be added to bath water! This organic hemp seed oil from hulled hemp seeds with a touch of hemp extract is a rich source of polyunsaturated fatty acids.
This fully organic product is made from biological hemp plants. The cannabis seeds used to grow these plants have not been genetically modified, no pesticides have been used, and the harvest is handpicked. Medihemp is the only biologically certified CBD manufacturer, making its products among the most reliable on the market.
As a dietary supplement, take 2 – 3 teaspoons daily.
Contents 100 ML hemp seed oil Plus CBD
CBD: 240 mg
Hempnut oil: 99,8%
Hemp extract: 0,2%
Nutty taste
Vegan
Certified Organic
Hemp from EU
Not genetically modified (Non GMO)
Lab tested Premium Quality
Free from lactose, fructose and gluten
Free from artificial colors and preservatives
With natural antioxidants
Nutritional value per 100 grams:
Energy – 894 kcal
Fat: 99,3 g, of which:
– saturates: 11,6 g
– monounsaturated: 14,0 g
– polyunsaturates: 73,7 g
– Omega 3-fatty acids: 16,2 g
– Omega 6-fatty acids: 57,6 g
Carbohydrates: less than 1,0 g
– of which sugar: 0 g
Protein: less than 0,6 g
Salt: 0 g
Vitamin E: 23,9 mg
Vitamin K: 140 µg
Legal in almost the entire EU
CBD oil only contains trace amounts of THC, and is therefore legal in most of all EU countries. Do you want to bring the oil on your holidays? We advise checking its legality in the country of destination.
About Medihemp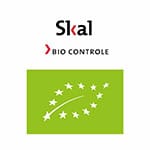 Quality and trust are at the heart of the Medihemp philosophy. Learning from traditional wine farmers, Medihemp cultivates its hemp in the sunny Austrian mountain region of Burgenland, leading to the most potent and pure forms of CBD on the market.
Medihemp only uses biological hemp plants and hemp seeds that have not been genetically manipulated. Moreover, Medihemp does not use pesticides or herbicides. This improves the quality of their 100% biological hemp significantly and preserves the environment. In recognition of their high standards, Medihemp was awarded the prestigious European Biological Certificate and the Skal certificate. It is the only biologically and organically certified CBD company.
Disclaimer
When in doubt about CBD or CBD use, always consult your physician.
This product contains less than 0,05% THC.
Related products